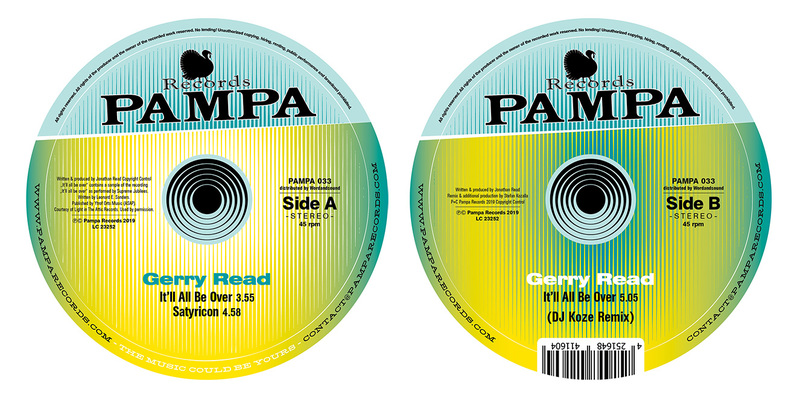 OUT NOW: Gerry Read - It'll All Be Over (Pampa033)
A heaven-made match is now complete with Gerry Read's debut EP for Pampa Records. The British producer's distinctively twisted, lo-fi sound, combined with Pampa's deep-vein instinct for quality quirks, ushers in a new phase for two of house music's most celebrated names.
The opening bars of "It'll All Be Over" are immediately evocative, hinting at the patchwork style to come. Read's second cut, "Satyricon," is woven in the spirit of micro-house. On the flipside, Pampa's figurehead takes an expert turn at the controls of "It'll All Be Over (DJ Koze remix)." The original's jagged edges are buffed out, and shined up into a gleaming disco house anthem. With its artfully timed strumming breakdowns and cowbell accents, it is an appetising teaser of the forthcoming summer.
Release date: may 10, 2019 - available here:
https://pampa-records.lnk.to/GerryRead
https://pamparecords.com/products/pampa033-it-ll-all-be-over
Gerry Read - It'll All Be Over (Dj Koze Radio Edit) available here:
https://pampa.lnk.to/Gerry_Read_DJ_Koze_Remix_Edit
10.05.2019