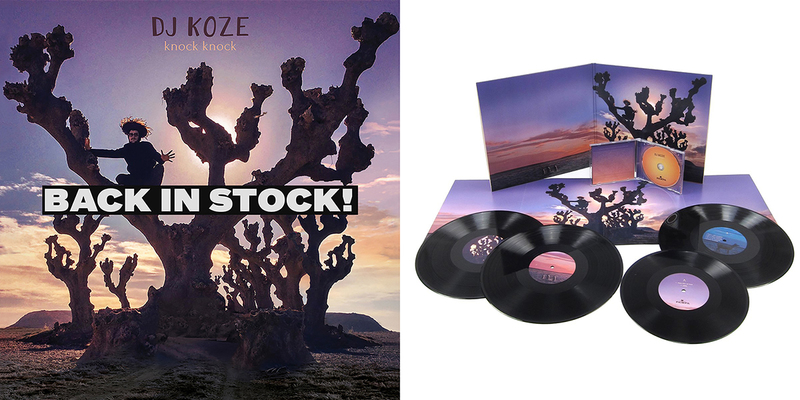 BACK IN STOCK: `KNOCK KNOCK`- limited box
We got a few Dj Koze - ´knock knock´ BOXES back in stock and now available in our onlineshop! The strictly limited box set containing: 2x12" album vinyl including 7", 1x12" instrumental album, 10" (3 exclusive tracks), jewel case CD, album art poster (DinA2). Also a dozen of the album (Format: 2x 12" Album + 7" inch + download voucher), available HERE

Get yours before they're gone!
18.06.2020