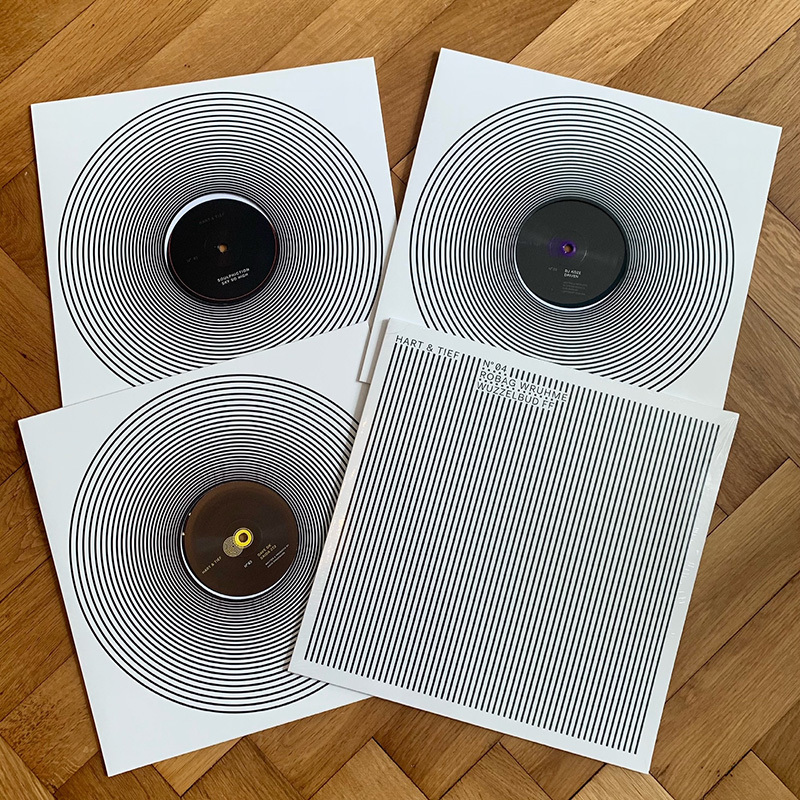 BACK IN STOCK: ALL OUR HART&TIEF RELEASES
All four releases of our sub label hart & tief founded in 2016 are available again. SoulPhiction, Mike Dehnert, Stimming, Dave DK, Robag Wruhme and Dj Koze delivered the first four releases, showing what not to expect from the Hart & Tief state of beat: comforting sounds for predictable minds. Let's turn it upside down: deep emotional trips for like-minded clubbers and artists. Non-conformist dancefloors and exacting passionate crowds.
H&T04: Robag Wruhme – Wuzzelbud FF
H&T03: Stimming, Dave DK - Frankfurt Main / Saida 222
H&T02: DJ Koze, Robag Wruhme - Driven / Xmop 198
H&T01: Soulphiction, Mike Dehnert - Sky So High / Zumwald

Have fun listening!
03.03.2021