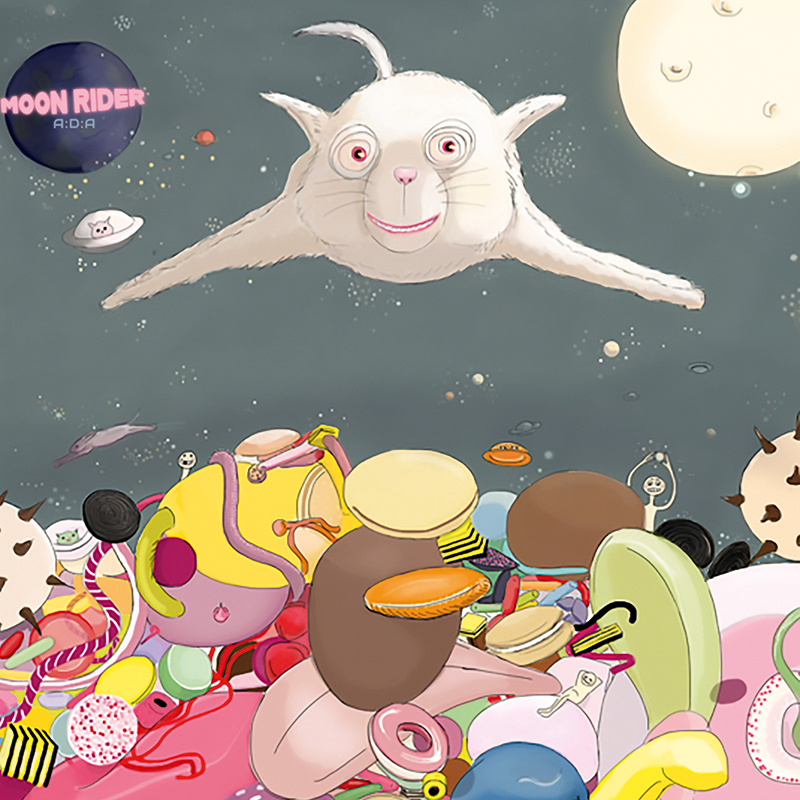 OUT NOW: ADA - MOON RIDER EP (PAMPA037)
For years we've been saying she should sing more and stop doing techno.

Anyone can do techno - but no one can do Ada's voice.

What has she been doing for the last 11 years?
Stroking basil? K Hole ? Chicken fricassee?
Slow cooking has definitely found its master in Ada.
When she reinterprets "25 or 6 to 4" by Chicago, and DJ Koze brings out his inner Burt Bacharach towards the end, even such an old men band becomes bearable. The other piece is even more beautiful.
Space excursions are in fashion. This one lasts no less than 3 minutes.

With `Moon Rider´, our deceleration commissioner beams us at the speed of light to the planet of the ungrateful sweet tooth.

So beautiful, so magical!

Ada, Ada, Ada, you magnificent parallel world creature,
why do you treat us like blue-footed boobies?
Don't we deserve something so beautiful more often?

FORMAT: ULTRA LIMITED 7" VINYL / DIGITAL
STREAM/LISTEN/BUY HERE
Release Date: January, 28th, 2022
"Both pieces are nevertheless great in their timeless evocation of a sensual melancholy, which this time leaves the frame of reference of club music completely behind."
(GROOVE MAG REVIEW)
28.01.2022