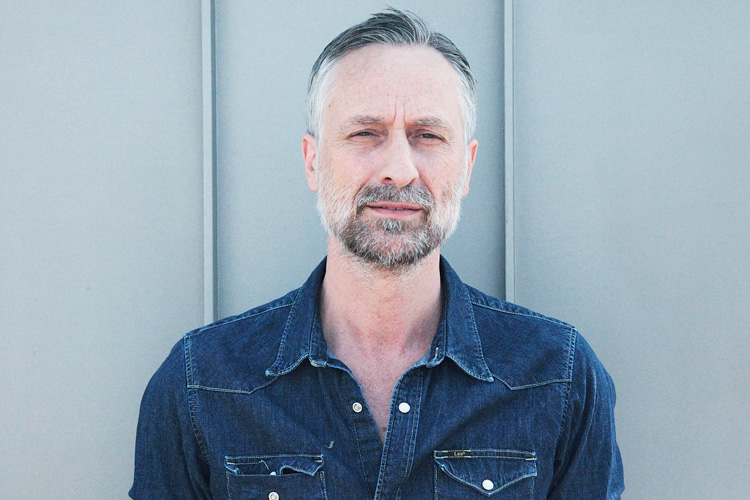 Michel Cleis
Michel Cleis has come a long way since releasing his super-distinctive smash hit 'La Mezcla' back in 2009. One of the bona fide anthems of that summer and an Ibiza staple to this day, it stands as a testament to Michel's undeniable musical talent. Now a globally established DJ/producer with a slew of acclaimed productions to his name, his eclectic and diverse taste for melodies and warm grooves has lead him to collaborate with some of the biggest artists in the industry and to craft a unique style embracing several influences and backgrounds. But if you want to experience Michel at his best, it's best to see and hear it in person: you won't be disappointed. "The vibe depends on the season on the place, on the club and the crowd. But I enjoy making people happy and excited with some good, groovy music. Happiness Is the first feeling I have thinking about a DJ set and I try to use different colours to make it happen, from disco to deep or tech-house, even techno and soul , always in a groovy way!"
Born and raised in the Italian part of Switzerland, Michel Cleis speaks five languages, and grew up listening to everything from Miles Davis and John Coltrane to the Beatles and Italian singer-songwriter Lucio Battisti thanks to his parents' enthusiasm for music. As a university student, he witnessed the blossoming of the underground electronic scene. "Music was an accident for me. During my student years at Lausanne University, I met Stephan Mandrax (half of Shakedown and co- runner of the Liquid Groove label). It was at the end of the 80s, Stephan was organizing the first house parties in Lausanne and also starting with producing music using samplers, that was my first connection with electronic music production I had a bad basketball accident at that time and this became a great excuse to buy a sampler!" From 'La Mezcla' and right through to 'Mir A Nero' and 2015 summer smash
'Marvinello', Michel's sound is soulful, percussive, firing and always in flight: it's no wonder his music is supported by tastemakers from Pete Tong and Gilles Peterson to Carl Cox and Koze. "I do not have a unique way of producing. Sometimes I start with samples, losing them during the final arrangement. I just take a groovy loop to breathe a feeling and this takes me somewhere finally. Sometimes it's about a voice or weather conditions of the day. Anyway, what drives the whole process is the goal: if I think about how the music is supposed to make you move, I will keep different elements. I mean, there is a soundtrack for every moment of my day. During the creative process the point is to figure out where i want to go with my elements and my feelings." And what did DJ Koze say about your music initially? "We were at the end of this minimal music time and he just told me thank you for bringing some sunshine in this boring techno era! I keep it in my mind."

It's all about feelings for Michel Cleis. Joining Cadenza and its residency at Pacha and Ushuaïa in 2010 was a timely move for Cleis, who is now part of the Vagabundos circus of performers and an active member of Luciano's DJ crew and label. A seasoned fixture on the house and techno circuit, he has released on acclaimed labels like Rekids, Supplement Facts, Buzzin' Fly, Aus, Strictly Rhythm, Defected and Ovum. His works have been featured on compilations such as Radio Slave's Fabric and Sven Vath's Cocoon series, with Pete Tong picking 4 of his tracks as Essential Tune Of The Week on his show.
His recent release on Pampa Records was met with widespread success and praise, true to his spirit of making people dance and have fun on the dancefloor. A collaboration with Basement Jaxx on their new album brought out the best in both parties and he has new music incoming on Pampa and an artist album in the works. But in the meantime, he's enjoying a purple patch with 'Marvinello', which again ignited dancefloors across Europe much like 'La Mezcla' before it. So how d'you feel about that? "I am totally happy! Because it's an opening to something new and the first time a big deal has come to the table. I think it's a good thing, maybe now I am ready to make this step." You also have fans wanting pictures: we've seen that happen repeatedly this summer. "This for me is surprising. I feel like they know only the new stuff but they now also about stuff before, maybe stuff like 'Mir A Nero' or 'La Mezcla'. In Italy, it's a lot like that already but now also French, English, Spanish and they are younger than before. It's exciting and incredible, to touch young people with my music is incredible."
Up next is a that all-important artist album. Back to feelings again. "If I am happy about twelve tracks it will be a miracle! I would also like the pressure of working with a big artist: I could imagine to work with artists I really respect: Sade, Mary J Blige and Bjork, even Madonna ! Almost all soul singers. And Grace Jones." "Don't Mess With A Messer," sung Grace back in the disco days: smart, focused and ready for the next electronic episode, Michel Cleis wouldn't consider messing about for even a minute.