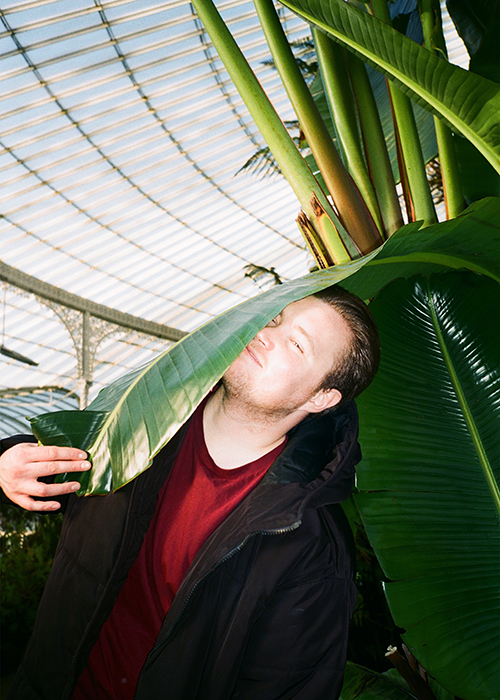 Gerry Read
Having moved to London from Suffolk, the now 27 year old has turned worldwide weird-house phenomenon in an incredibly short amount of time. His raw edged EP's for Fourth Wave were hard to categorise, and even harder to forget.
Even more rewarding for the young producer was the peak time disco house throwback track '90's Prostitution Racket' and the ridiculous 'Demolition Man' collaboration with Kevin McPhee cementing his reputation as a hit machine. Gerry followed this by releasing his rough and tumble 'Yeh Come Dance' EP with Dutch Techno institution Delsin, and his incredibly well received debut album 'Jummy' to similar global effect.
More recently saw Gerry release with Clone, AUS Music and Timetable who released the well received Limp Biscuit Anthem last year and his second LP "Chubby Cheeks" as well as Matthew Herbert's revered Accidental label.
His releases are being championed everyone who's anyone, Ben UFO, Gilles Peterson, Thom Yorke, Mary Anne Hobbs…
It may be hard to believe that this is all the work of a cheeky laptop wielding 27 year old sitting in his bedroom, but it's what makes it all the more intriguing.
Read's anecdotes tend to reflect the shambolic dance music he makes. He's been putting out records since 2011, releasing on respected labels like Fourth Wave, Aus Music and Clone, but in both his tracks and his presence in the scene, he's always felt like an intriguing outsider. He mostly works with house and techno, but he renders these genres in distinctively twisted forms. His tracks hit a delicious sweet spot between functionality and experimentation—in other words, he's an expert in creating WTF?! moments.
Gerry Read - Satyricon (PAMPA033)
Gerry Read - It'll all be over (DJ Koze Radio Edit Remix) (PAMPA033)
Gerry Read - It'll All Be Over (PAMPA033)