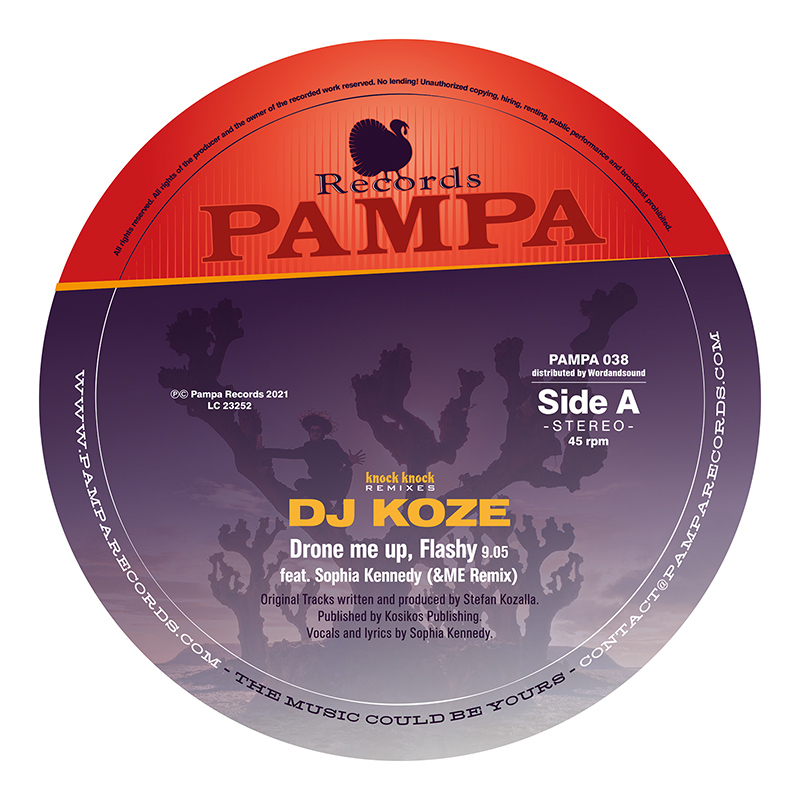 OUT NOW: DJ KOZE - `knock knock´ remixes by &ME and Mano Le Tough
&ME, the chunky critter, did it again! This hypnotic one-off `Drone Me Up, Flashy´ was stoically crafted to be lifted into the next dimension with thousands of people. Where the hospitality of all-encompassing love and euphoria awaits with arms raised and eyes closed.
Mano Le Tough found the original Muddy Funster so boring that he ran out of cigarettes. Even as a non-smoker! With his congenial version of this evergreens, this deranged pig forces his cranky perception on us and takes us into a mystical world in which no two stones are alike, but whose unique construction represents an earthquake-proof pyramid of love whose dimensions have perfect relationships to the size of the earth and to mathematical laws.
Illumination feat Roísín Murphy as Mano Le Toughs needs A Birra Light Remix persistently pulls us music-loving dance muffins under the disco ball with all the TikiTaka tricks in the book, only to let us go and spin gloriously free at the crucial moment. So beautiful, we dance, wow.

Release date: April 8th, 2022 - OUT NOW!

Available Formats: 12" VINYL / DIGITAL

STREAM/BUY/LISTEN: https://pamparecords.lnk.to/KnockKnockRemixes

08.03.2022