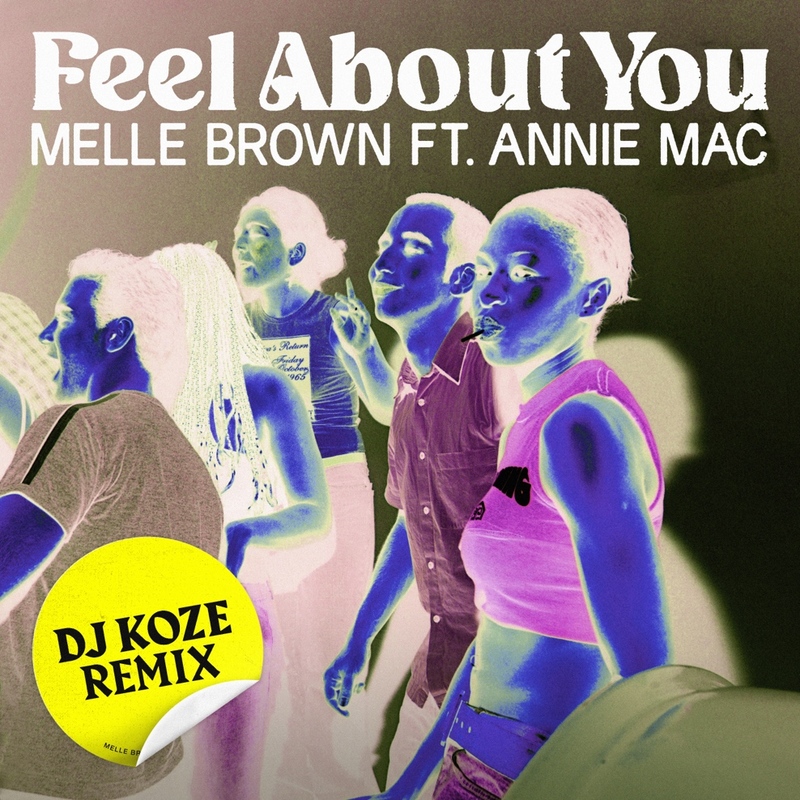 OUT NOW: Melle Brown feat. Annie Mac - Feel About You (DJ Koze Remix)
Feel About You, the dance anthem and collaboration between DJ and producer Melle Brown and music industry pioneer Annie Mac, is already becoming the soundtrack of the summer. A love letter to friendship, youth and nightclubbing, Melle Brown and Annie Mac have now teamed up with critically acclaimed DJ Koze to put his spin on the certified summer anthem. DJ Koze's remix of Feel About You is out now.
The summer is only just getting started and there's no stopping Melle Brown and Annie Mac with this unmissable track for the perfect summer night out.
DJ Koze's remix is no exception. Glimmering with a polished house-music piano beat and blended with euphoric tones and summery textures, all harmonised with Annie Mac's cutting vocals, the track lingers in your ears long into the night.

LISTEN & BUY & STREAM
19.08.2022