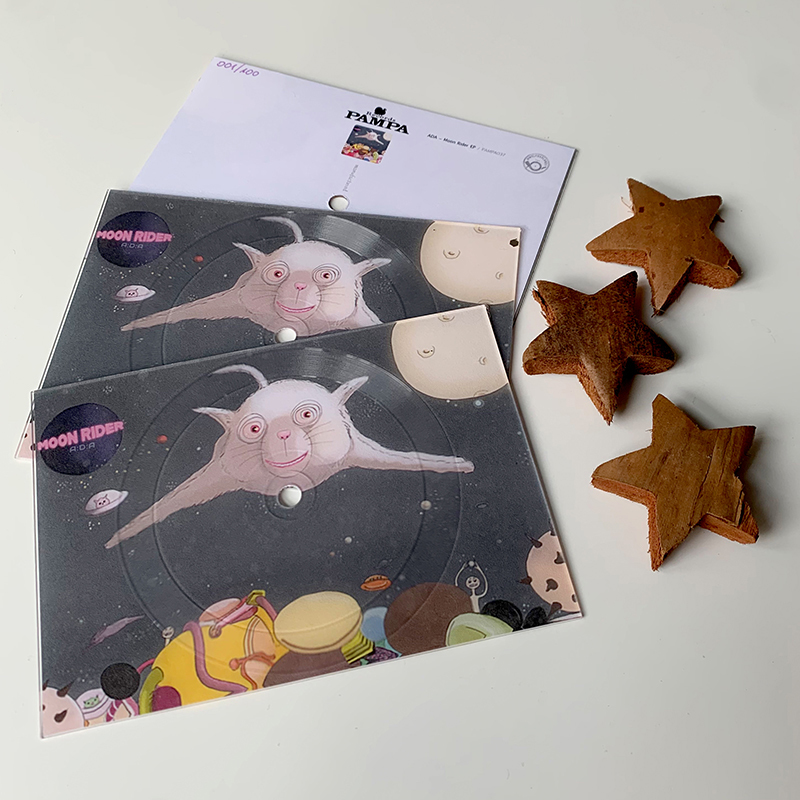 OUT NOW: ADA - Moon Rider EP as vinyl postcard
ADA's limited 7" vinyl sold out in no time, so we're now releasing her Maxi-EP as vinyl postcard, limited to 100 copies. Can be played on any manual turntable and digitally via the Vinylpostcard web App or AR App for android.

Makes a perfect gift for all (music) lovers.
- Limited Edition of 100
- Maximum 2 pieces per order
- Exclusive available in our onlineshop
15.01.2023