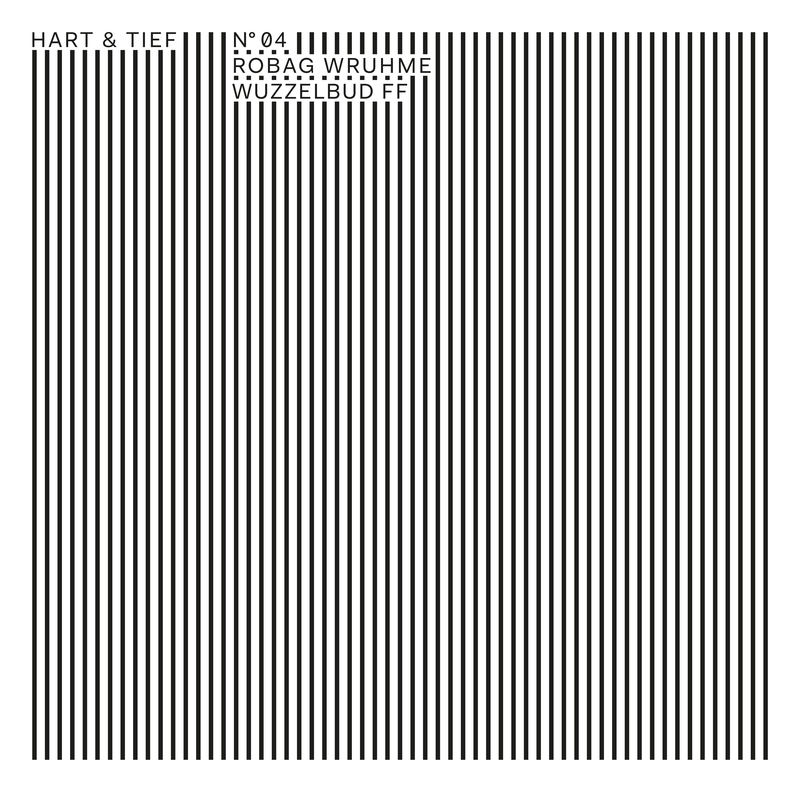 H&T04 - Robag Wruhme – Wuzzelbud FF
Robag Wruhme
More Info
Release date DOUBLE EP (2x12"): September 7th, 2018
External assessment vs. self-conception by Robag Wruhme: "People always think, I'm that serene and quiet guy, but actually I'm quite a noisemaker." Could be that the majority of the material he put out in recent years, most notably the "Thora Vukk" album, led to the overall apprehension of Robag being the virtuoso of everything subtle, enigmatic and tenderly melodic. Well, that's far from being a misconception, but still just one side of the coin. The other side is embossed with his most current productions, consolidated to a double EP, captioned with the enchanting name "Wuzzelbud FF".
Wait a second ... "Wuzzelbud"? Devoted fans will instantly prick up their ears. We've heard that before. Back in 2004 Robag Wruhme released his first longplayer named "Wuzzelbud 'KK'". As there's no such scenario Robag might be running out of stream-of-consciousness turned nonsense titles for his music, this must be a vocabulary intersection linking the early days of his career with its status quo. And it is. Wruhme presents "Wuzzelbud FF" as the stylistic follow-up to his debut album, showcasing a sound he commits has been neglected for too long. Wruhme cuts to the chase: "I wanted to put out some straightforward music for the dancefloor, something for the primetime. Well, for the primetime of my sets, at least."
And that agenda is written all over most of this double EP's material. Not so much over the tongue in cheek intro or some of its interludes. But "Veddel Bav" as the first centre-piece of this collection sets the pace already. Don't fall for Wruhme's signature artistry of evoking groove out of micro-sampling while this track is building up. It'll be bulldozed by a bass heavy kick and off-beat hi-hat-lashes soon enough. An insanely well balanced composition of accurately placed details and thumping massiveness, that is.
A layout that's elaborated even further on the title track you'll find opening the B-side. In-field recorded patterns, courageous delay-implementation, a take no prisoners mentality when it comes to prep this for the peaktime, a super simple yet super effective bassline (or rather -note), a buzzing and twanging percussive overload bound to what's usually known as 'a banger'.
Get some rest with "Tisma", a rather spaced out jam and then prepare to be shaken thoroughly by "Provol Eto", the cowbell decorated, synthbass fueled epitome of heaviness in this set of tunes. Safe to say, this adds to the most functional and relentless material, Wruhme has ever written.
No breathing pause granted, as "Maiowu" speeds up to utter D'n'B frenzy or as Wruhme himself describes it to a "sounddesign that's cut from rhythm" - a recourse to his mid 90ies rule denying, almost anarchic approach to production.
The final re-introduction of a straight kick then opens side D. "Wabb Bodun" - that's yet another no-frills, engine-room located stomper, inspirited and strengthened by rhythmic shifts and crisp tweaking alone. Well, and a sneezer. An in-the-red powerhouse that calls for an alleviation like the ambient farewell kiss "Ausgang". An assembly of textures that sets a peaceful conclusion to an energetic and mostly high-revving journey.