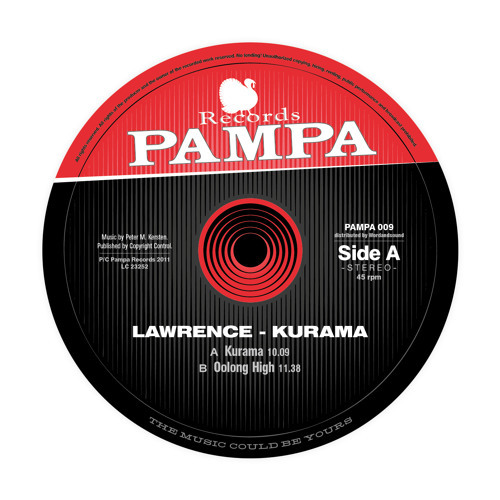 PAMPA009 - Kurama
Lawrence
More Info
For the first time on this planet Dial owner LAWRENCE shows up on an excursion to his beloved PAMPA imprint. The double feature "Kurama" presents two deepy enchanting anthems, a timeless vision of love. After touring around the globe with his new label mate DJ KOZE since ages, having the most successful release in Dial history with Kosi's Efdemin remix, sharing music with each other like crackbrained, it is not a big surprise for LAWRENCE to occur with two of his best pieces on PAMPA Records.
Well known for his releases on Mule Electronic, Ghostly International, Styrax and his own imprints Smallville, Dial and Laid, it was his first Mix CD on Cocoon Recordings "Timeless" which made Lawrence put some cats among the pigeons. With the new PAMPA again he has proved that the holy temple of deepness has to invite some flawy hypnotists once in a while to get clouded and shaken.
The number 09 is dedicated to two most famous experiences in Japan: The Kurama Mountain in Kyoto, one of the most amazing places on earth, and Oolong High, one of the most amazing drinks on earth- cold Oolong Tea on the rocks with a zip of japanese Shochu liquor. After KOZE and LAWRENCE had another few of these beverages again they started dreaming of this wonderful release.