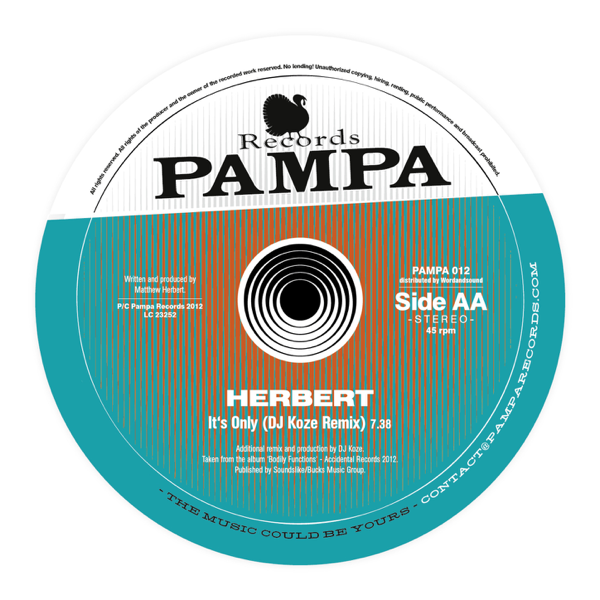 PAMPA012 - My Orphaned Son / It's Only
Dntel, DJ Koze
More Info
Pampa is proud to present stunning remixes from Die Vögel for Dntel & DJ Koze for Matthew Herbert.
Still impressed by the outstanding Dntel album "Aimlessness" Die Vögel deliver a remix that broadens their multifaceted sound aesthetics once again with catchy Steve-Reich'esque melodies that cover the voice of Jimmy Tamborello just like they always been there. A very powerful fundament is carrying the house, so big and full of suprises. Also, this house has many windows to all cardinal points.
It was 2001 when Matthew Herbert enchanted us all with his blueprint album "Bodily Functions".
11 years later the distinctive DJ Koze takes on two of his all-time favs to remix, "You saw it all" (which will be part of the re-release on Accidental) and "It's only" which will be released by Pampa Records digitally AND on vinyl.
The result is a breathtaking piece of modern music, the beautiful voice of Dani Siciliano has experienced a total new dress, she´s now the irrestible captain of a fat but flexible submarine, diggin' in deep waters for new ways to enlighten the dancefloor...
An instant classic already....