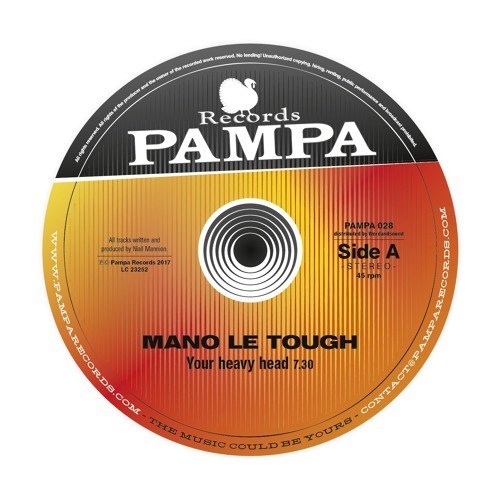 PAMPA028 - Ashure EP
Mano Le Tough
More Info
Niall Mannion aka Mano Le Tough is set to release his first record on Pampa, entitled Ahsure EP. The 3-track record sees the Irish producer showcase his unique ability to combine dance floor rhythms with visceral vocal based songs. The result of which is a piece of work that will find a comfortable home in a variety of settings. While this method has become the hallmark of Mano's discography, Ahsure feels like some of his most honest and accomplished work to date.
The A-side, "Your heavy head" is the most dance floor focused track of the EP. Mano combines crisp, live sounding percussion with various intertwining synth lines and bell chimes, establishing a gentle yet pulsating groove. His vocals compliment the instrumentation, telling a simple story via an array of disorientating effects.
"Kitedub" on the flip settles neatly somewhere between modern house music and weirdo pop. Mano's stirring vocals make up the centerpiece of the track, as strange sounds swell and subside - all the time kept in check with sharp staccato drums.
The title track rounds off the record in beautiful fashion. Penned just after the birth of his daughter, "Ahsure" hears Mano's lyrics sit above swirling ambient sounds and they convey a raw honesty that is palpable.