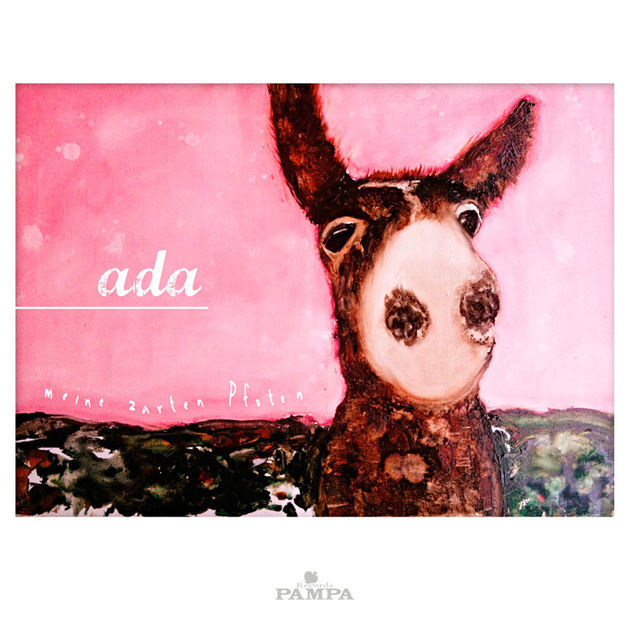 PAMPACD005 - MEINE ZARTEN PFOTEN (Out of Stock)
Ada
More Info
Meine zarten Pfoten ("My Tender Paws") is the eagerly-awaited album by Lady Ada that everybody's been longing to get a hold of for so long. Her second album after debut Blondie truly is a revelation. Ada has successfully cast off that four-to-the-floor yoke and has recorded songs that go way beyond all our well-known categories, hovering above everything in a state of serene disengagement. It's certainly Pop in its broadest sense, but ultimately it's a work of music that radiates such an amazing warmth and tranquility that it will even sedate the biggest nervous wreck into a state of subtle receptiveness.
This record is your friend. It's a shining light of beauty, glowing from the inside.
Humans have feelings. And it's only the noblest of feelings that these nine songs arouse. After listening to them you're left with a slightly sheepish smile on your face. And then you press play again.
Ada aka Michaela Dippel has recorded all the instruments herself, to her the computer is but one among many... The atmosphere is building up slowly, this album has got nothing to prove, but then try listening to it over headphones! The sheer amount of sensory impressions is overwhelming. The subtlety that all those textures are woven together with. And yet the apparent lightness and casualness. This is also the reason why Meine zarten Pfoten took such a long time to record. Creating lightness is the most difficult task of all. If this album is nonetheless more than just a loving hug, then the reason must be the wit and sophisticated wisdom that gleam through the euphony of this music again and again. The knowledge about the everyday madness out on the streets is already perceptible in the first track, but so is the hope of healing ("Faith" - a cover version by the unforgettable Luscious Jackson). It's beautiful to hear the birds chirping to the beat in the second to last track - "Happy Birthday to you". Or maybe they're not birds at all? And what is the choir singing again in "2 Likely", the minute before everything is over? "Happy you're sad" or "Are you happy or sad"? And is this the sound of New Year rockets – or the noise of war? What is it that you hear?
TRACKLIST
The Jazz Singer (Re-Imagined By Ada)