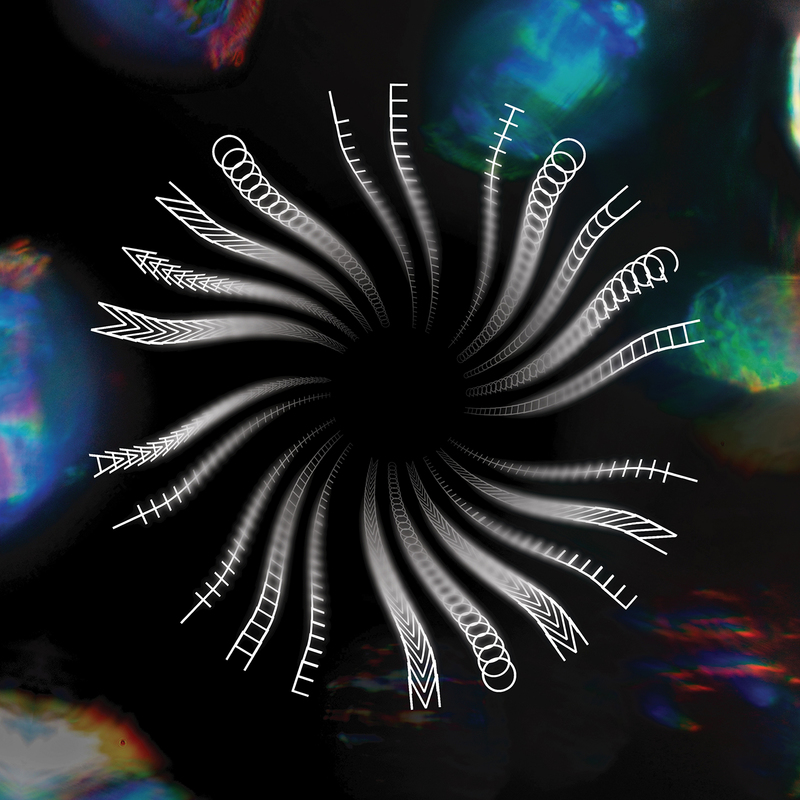 PAMPACD015 - At The Moment
Mano Le Tough
More Info
Release date: August 20, 2021 - AVAILABLE HERE: https://pamparecords.lnk.to/MLT_AtTheMoment

Format: Limited Vinyl (2xLP) / CD
First Single `No Road Without A Turn´ is available HERE
Second Single `Aye Aye Mi Mi´ is available HERE
Third Single `Together´ist available HERE
---
Mano Le Tough is hopeful. After more than a decade of releases and touring, the Irish producer and DJ has spent the past year at home in Zurich, rearing his young family and focusing on the positives of fourteen months without performing, amid the uncertainty of the pandemic.
In the face of horror, Mano channelled inspiration. "I've always liked that Mallarmé quote, "poetry is the language of crisis". It's hard to make good music about everything being amazing. Everything is going great – who wants to listen to that? Anything I've done - anything which I thought had any kind of artistic merit, has been through struggles I've had in my life".
With 'At The Moment', those struggles have produced a record which balances the ambivalence of the current moment, with wistful streaks of unguarded optimism.
Opening track 'Man of Aran' sets this tone of bittersweetness, a thoughtful and emotional track that still manages to be driving and unafraid. Blips, drones, plucked strings and sawing synths move in and out of view, like so many ships on a tempestuous sea, aided by the sample which serves as its unforgettable hook.
"On stormy nights" says the titular Man of Aran "… if you start to pray". The audio is from a vintage information film about life on the Aran Islands, one of Ireland's more remote outposts. In that film, this resident is evincing the stoicism of his island's inhabitants, a people who know the perils of isolation, and the insecurities of living in an unpredictable world. It's a paean to resolve in times of crisis, perseverance in uncertain times. Though his songwriting has been informed by the past year, Mano stops short of calling 'At The Moment', a concept album.
"The world falling apart was a big part of it" he says, "but it's not directly about that. With everything so messed up, making music simply became something I could just hide in and be creative to express myself."
'At The Moment' shows Mano's modes of expression evolving too. The synths and rhythms common to earlier works now complimented with less familiar sounds and influences. On Fadó Fadó, jangling guitars and sun-bleached chords envelop his own tender, plaintive vocals in a dappled wash of summery pop. Newcycles grounds overlapping melodies and sci-fi soundtrack pads with hip hop beats, creating a hypnotic slice of slinky retro-futurism. Where there is reflection, there is also a sense of being unafraid.
"I was more relaxed about the different styles on this record" he says, "less conscious of having to fit into a certain scene. I've tried to do that before, and it kills my creativity. This record was about embracing creativity, not being restricted by tempo or song length or how it would function in certain environments".
The result is a mesmerising long player, one that nimbly traverses style and genre, skipping tone and mood throughout. The first Mano Le Tough album since 2015's Trails, it's also his first full-length for DJ Koze's much-feted Pampa imprint.
"Koze's given me a lot of encouragement, especially with the vocal tracks. It's what I believe in the most as well, but it's definitely the most vulnerable part of what I do. If you're scared of failure, you don't want to go down that route. If you fail doing that, it hurts".
None of which deters him from whatever the next moment brings.
"It goes back to that existential need to make music. Why else do it in the first place?"
---
TRACKLIST PAMPALP015

Side A
A1 Man of Aran
A2 Empty Room
A3 Snow On Bamboo
Side B
B1 Aye Aye Mi Mi
B2 Moment To Change
B3 Fadó Fadó
Side C
C1 Pompeii
C2 So Many So Silent
C3 New/cycles
Side D
D1 No Road Without A Turn
D2 Short Cuts
D3 Together
TRACKLIST PAMPACD015
01 Man Of Aran
02 Empty Room
03 Snow On Bamboo
04 Aye Aye Mi Mi
05 Moment To Change
06 Fadó Fadó
07 Pompeii
08 No Road Without A Turn
09 New/cycles
10 So Many So Silent
11 Short Cuts
12 Together