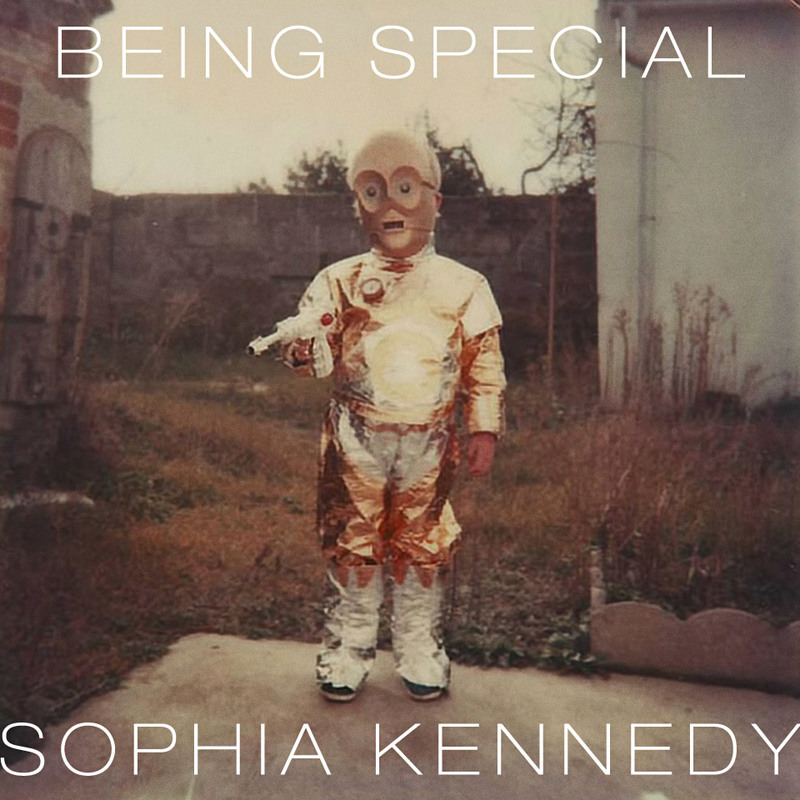 PAMPA029 - Being Special
Sophia Kennedy
More Info
Limited 10 Inch Vinyl containing "Being Special", a beautiful cover version of "Nico" and a unrelesed track on the flip side.
The April 2017 release of avant pop artist Sophia Kennedy's self-titled album was a watershed moment for both the American-born artist and Pampa Records. Sophia Kennedy marked both the first singer-songwriter project for the Hamburg imprint, and the welcome debut of one of the most unique voices in German contemporary music. The symbiotic pairing is set to continue with a new 10" release from Sophia, as she continues to examine the art of leftfield song-crafting. In her hands nostalgic references and techniques are layered between off-the-wall arrangements, and while each composition is written in a unique musical lexicon, short repeating riffs and stanzas originating from keyboard and piano are her recurring motif of choice.
The tinny drum machine and lo-fi vocal treatment that open "Afraid", originally written by the all time underground legend Nico, hints at a sparse DIY affair in Kennedy's version, but the song ingeniously matures in small increments. Sophia's unmistakable voice increases in richness and becomes more dynamic line by line, as she sweeps through lullaby style verses. The affecting chorus of "You are beautiful, And you are loved," matches the rawness of the song's title, driving the emotion towards sumptuous orchestration before a final dissolve into electronic fizzes. The centre of "Being Special" is its trio of percussive piano riff, strings and handclaps, which warms the heart with a notable throwback cinematic feel, yet is juxtaposed against confessional lines such as "Being lonely makes you special, Being special makes you lonely too." The quirky final song "Apple In The Basket" embodies a whirling circus carousel as reflected in a funhouse mirror. Staccato organ chords and rhyming word couplets enhance the eerie carnival imagery, turning things topsy-turvy and handing over the space usually reserved for a chorus to the climactic return of grotesquely distorted and organ chords.