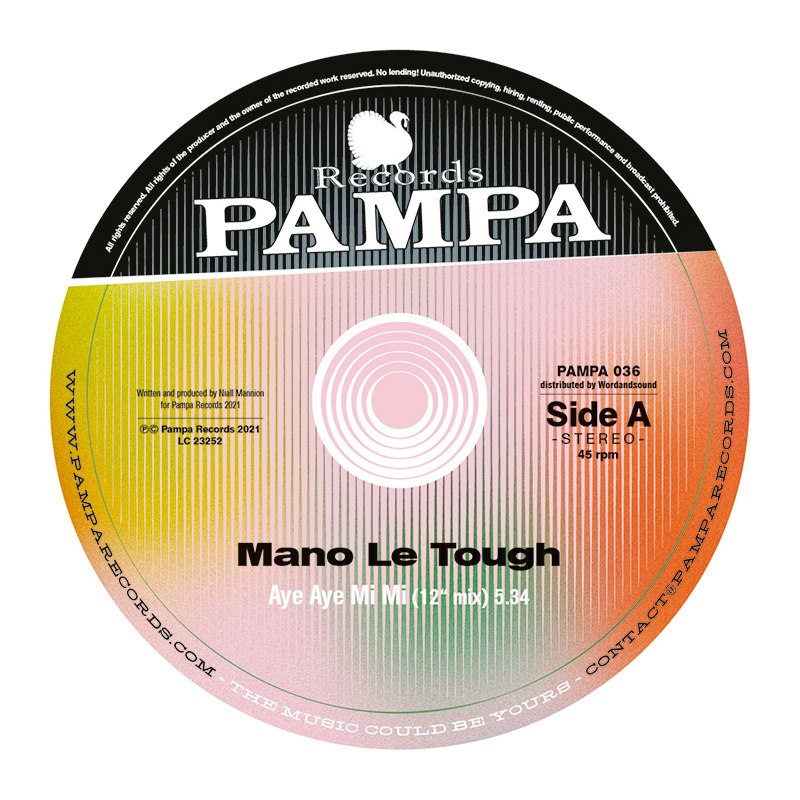 OUT NOW: MANO LE TOUGH - AYE AYE MI MI (PAMPA036)
'Aye Aye Mi Mi' is the second single from Mano Le Tough's new album, 'At The Moment' which is coming soon on Pampa Records; . The single really highlights the vocal & instrumental skills of the Irish producer, resulting in an indie dance ear-worm that's hard to shake.
"It's the only tune on the record that survived from my original batch of demos and sketches" says Mano. "It's a kind of reflection on narcissism, social media saturation and the ego".
---
Release date: JULY 2th, 2021 - GET IT HERE and in our Onlineshop
02.07.2021